Can you hear your spirit guide?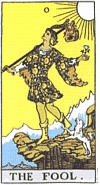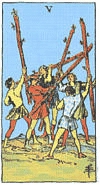 Do you hear that wee small voice in your head that's not yours. No, your not crazy. It's just your spirit guide trying to mentor you. They are here to help you take the easy way through life. Let them help you with life and love.
I can't make you listen, we are free will beings. But I know they will help you over lifes obstacles.
Listen to what your guide has to say. They are here to help.
Don't play the fool, let your Higher power guide you.
Want to know more? Read Dan's Spirit Guide.
To get over 36 e-mail Tarot readings Click Here